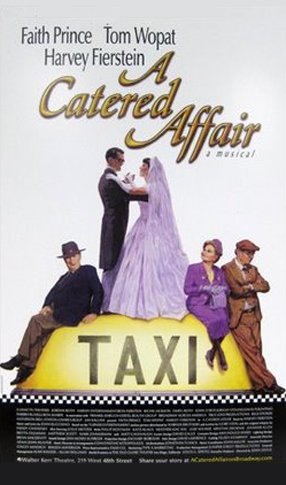 A Catered Affair
Preview Date: March 25, 2008 Opening Date: April 17, 2008
The story of a working class Bronx family in 1953 who must make a seemingly simple decision - whether to spend their life's savings on a family business or a wedding for their only daughter.
A simple decision, but is anything simple when it comes to family?
'
A most unusual musical that has the courage of its heartfelt convictions. It's unafraid to stand still and let theatergoers linger in the nuance of love lost and then, most joyously found. - Associated Press
» Title: A Catered Affair
» Walter Kerr Theatre
218 West 48th Street
» Book by: Harvey Fierstein
» Music by: John Bucchino
» Lyrics by: John Bucchino
» Directed By: John Doyle
» Scenic: David Gallo
» Costume: Ann Hould-Ward
» Lighting: Brian MacDevitt
» Sound: Dan Moses Schreier
» Stage Manager: Adam John Hunter
Cast
Original Cast: Harvey Fierstein, Faith Prince, Tom Wopat, Matt Cavenaugh, Leslie Kritzer, Philip Hoffman, Katie Klaus, Heather MacRae, Lori Wilner, Kristine Zbornik
Dates
Preview Date: March 25, 2008
Opening Date: April 17, 2008
Closing Date: July 27, 2008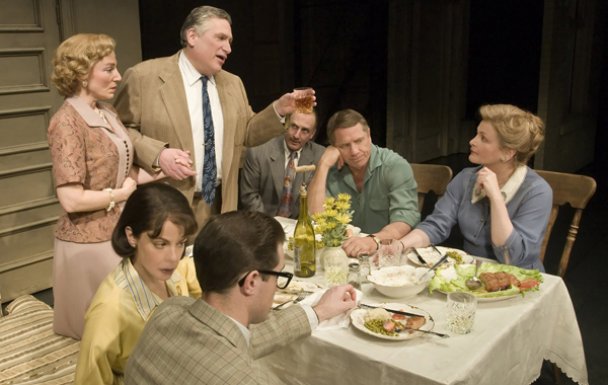 The cast of "A Catered Affair"