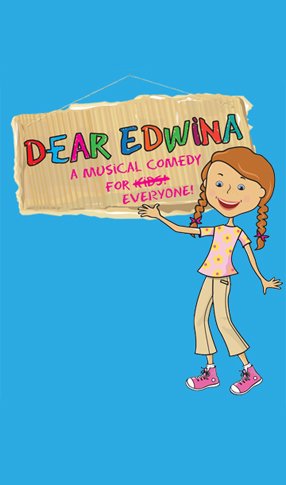 Dear Edwina
Preview Date: December 17, 2010 Opening Date: December 17, 2010
Edwina Spoonapple would do just about anything to be a part of the Kalamazoo Advice-a-palooza Festival. While her siblings both have proof "up on the fridge" of their accomplishments, poor Edwina has nothing.
When a talent scout from the festival visits her hometown of Paw Paw, Michigan, she trots out her musical advice giving shows live from the family garage in hopes of finding her place in the spotlight. She is assisted by her older siblings (on piano and drums) and a host of quirky friends and neighbors, including Kelli, the cool, sophisticated ballerina; Annie, the girl-scout cookie-selling champion; Billy, one-third of the Vanderploonk triplets; Bobby, the befuddled new kid on the block; and Scott, who is helplessly and hopelessly in love with Edwina.
'
"In a class with 'You're a Good Man, Charlie Brown.'" - Steven Suskin, Variety
» Title: Dear Edwina
» DR2 Theatre
103 East 15th Street
(at 20 Union Square East)
» Written by: Marcy Heisler
» Music by: Zina Goldrich
» Lyrics by: Marcy Heisler
» Directed By: Timothy McDonald
» Choreography by: Steven Kennedy
» Website
Dates
Preview Date: December 17, 2010
Opening Date: December 17, 2010
Closing Date: February 25, 2011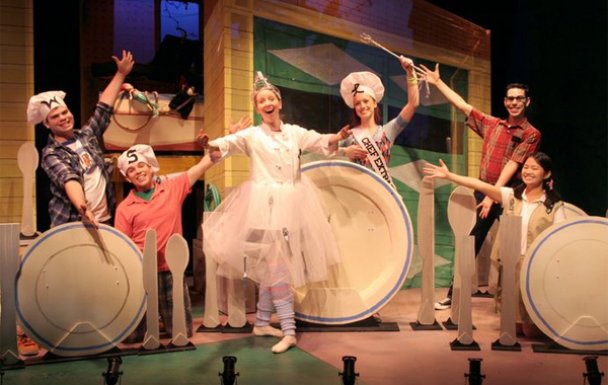 The Original Cast of "Edwina"