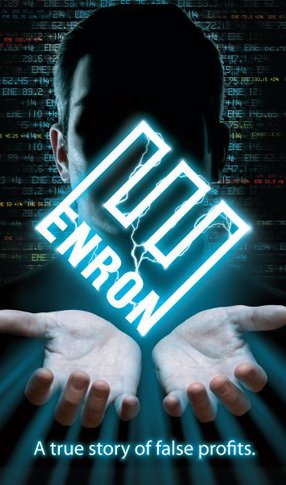 Enron
Preview Date: Apr 8, 2010 Opening Date: Apr 27, 2010
The scandal that shocked America.

The play that stunned London.

The event that will electrify Broadway.
Tony Award® winner Norbert Leo Butz (Dirty Rotten Scoundrels) stars in this epic adventure of corporate greed and personal arrogance, savage intelligence and utter naïveté. And once this roller coaster ride of politics, corruption and morality is complete, you will know there is nothing more dangerous than power in the wrong hands.
'
» Title: Enron
» Broadhurst Theatre
235 West 44th Street
(Between Broadway and 8th Avenue)
» Written by: Lucy Prebble
» Directed By: Rupert Goold
» Music by: Adam Cork
» Choreography by: Scott Ambler
» Costume: Anthony Ward
» Lighting: Mark Henderson
» Scenic: Anthony Ward
» Sound: Adam Cork
» Stage Manager: Barclay Stiff
Cast
Original Cast: Norbert Leo Butz, Jordan Ballard, Brandon Dirden, Rightor Doyle, Anthony Holds, Gregory Itzin, Ty Jones, Ian Kahn, Stephen Kunken, January LaVoy, Marin Mazzie, Tom Nelis, Madisyn Shipman, Jeff Skowron, Mary Stewart Sullivan, Lusia Strus, Noah Weisberg
Dates
Preview Date: Apr 8, 2010
Opening Date: Apr 27, 2010
Closing Date: May 9, 2010