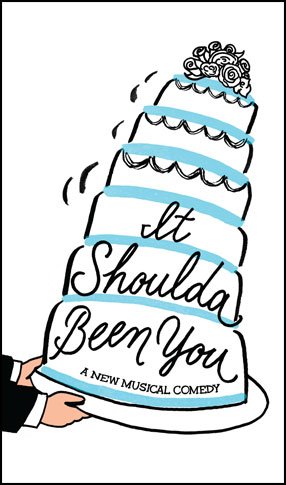 It Shoulda Been You
Preview Date: March 17, 2015 Opening Date: April 14, 2015
Tony® and Emmy® Award winner Tyne Daly, Tony® Award winner Harriet Harris, Sierra Boggess and Lisa Howard head an outstanding cast in IT SHOULDA BEEN YOU, the hilarious and heartwarming new musical comedy that proves when it comes to wedding day insanity, everything is relative.
Directed by Emmy® and Tony Award® winner David Hyde Pierce, IT SHOULDA BEEN YOU is an original musical with book and lyrics by Brian Hargrove and music by Barbara Anselmi. When a bride and groom from wildly different backgrounds come together to celebrate a wedding, an unexpected arrival turns the special day into hysterical chaos. Plots are hatched and secrets are exposed – as the bride's resourceful sister is left to turn an unmitigated disaster into happily ever after.
If you've ever been a parent - or had one, ever had a wedding - or attended one, this is one Broadway engagement you won't want to miss.
'
» Title: It Shoulda Been You
» Brooks Atkinson Theatre
256 West 47th Street
» Book and Additional Lyrics by: Brian Hargrove
» Music by: Barbara Anselmi
» Directed By: David Hyde Pierce
» Website
Cast
Original Cast: Tyne Daly, Harriet Harris, Sierra Boggess, Lisa Howard, David Burtka, Montego Glover, Chip Zien, Josh Grisetti, Adam Heller, Michael X. Martin, Anne L. Nathan, Nick Spangler, Edward Hibbert
Dates
Preview Date: March 17, 2015
Opening Date: April 14, 2015