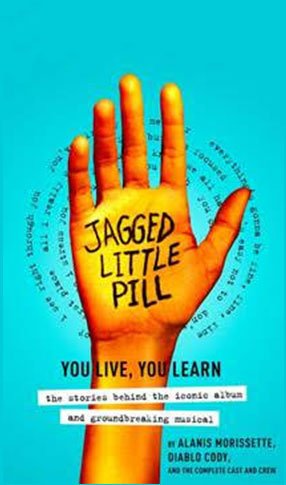 Inspired by Alanis Morissette's Grammy Award®-winning masterpiece, JAGGED LITTLE PILL is "immaculate – charged, confrontational, and uncompromising" (Daily Beast). This electrifying new musical brings to the stage the "joyful and redemptive story of the Healys, a family with a lot of healing to do" (The New York Times).
Through explosive choreography and the raw power of an onstage band, JAGGED LITTLE PILL creates a spellbinding musical experience that "vaults the screaming audience to its collective feet" (The Guardian). The result is an exhilarating, fearless look at what it means to be alive in 21st century America.
Featuring a book by Academy Award® winner Diablo Cody (Juno), this is "a show you want to shout about" (Variety). Rolling Stone says, "JAGGED LITTLE PILL burns with passion. I want to see it again and again." Book your seats now and feel it for yourself.
'
» Title: Jagged Little Pill
» Broadhurst Theatre
235 West 44th Street
(Between Broadway and 8th Avenue)
» Website