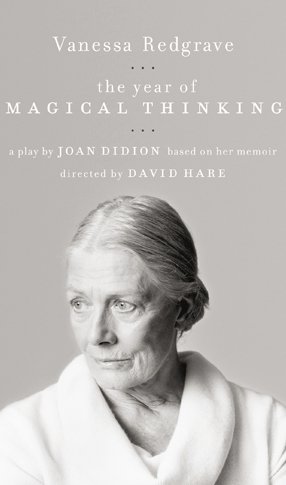 The Year of Magical Thinking
Awards: Drama Desk Award: Solo Performance
Preview Date: March 6, 2007 Opening Date: March 29, 2007
Capturing the compassion, humor and bewilderment of a fiercely intelligent woman whose world lurches suddenly from the ordinary to the unimaginable, this is a love letter to a child and a tribute to an extraordinary, unconventional marriage, told with raw candor and a brilliant storyteller's gift for the absurd.
'
Didion takes strength from retelling the story of her own deprivation. Far from signaling the end of her year of magical thinking, the play turns out to be an extension of it. - The New Yorker
» Title: The Year of Magical Thinking
» Booth Theater
222 West 45th Street
(between Broadway and 8th Ave)
» Book by: Joan Didion
» Directed By: David Hare
» Scenic: Bob Crowley
» Costume: Ann Roth
» Lighting: Jean Kalman
» Sound: Paul Arditti
» Stage Manager: Karen Armstrong
Accolades
Drama Desk Award: Solo Performance
Cast
Original Cast: Vanessa Redgrave
Dates
Preview Date: March 6, 2007
Opening Date: March 29, 2007
Closing Date: August 25, 2007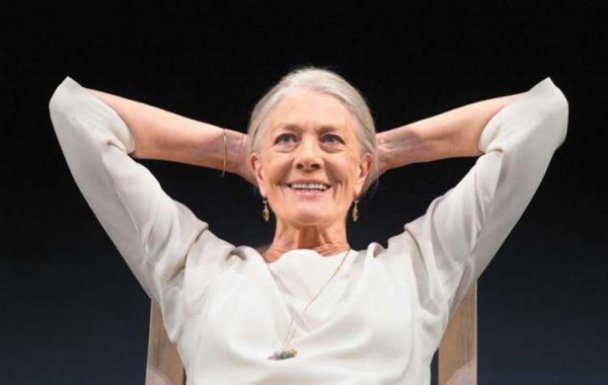 Vanessa Redgrave in "The Year of Magical Thinking".