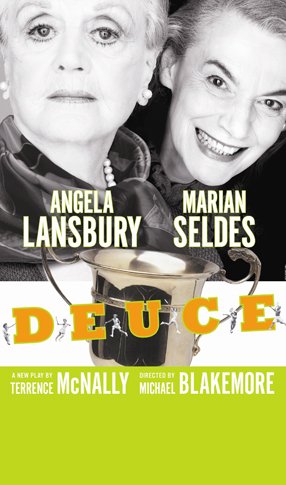 Deuce
Preview Date: April 11, 2007 Opening Date: May 6, 2007
Two former doubles tennis legends, Midge, a Park Avenue-bred player who walked away from tennis into an unsatisfying marriage, and Leona, an earthbound, pragmatic and ambitious older woman, reunite at a championship match.
'
Lansbury and Seldes are incapable of giving anything but master class performances. - CurtainUp
» Title: Deuce
» Music Box Theatre
239 West 45th Street
(Between Broadway and 8th Avenue)
» Book by: Terrence McNally
» Directed By: Michael Blakemore
» Scenic: Peter J. Davison
» Costume: Ann Roth
» Lighting: Mark Henderson
» Sound: Paul Charlier
» Stage Manager: Steven Beckler
Cast
Original Cast: Angela Lansbury, Marian Seldes, Joanna P. Adler, Brian Haley, Michael Mulheren
Dates
Preview Date: April 11, 2007
Opening Date: May 6, 2007
Closing Date: August 19, 2007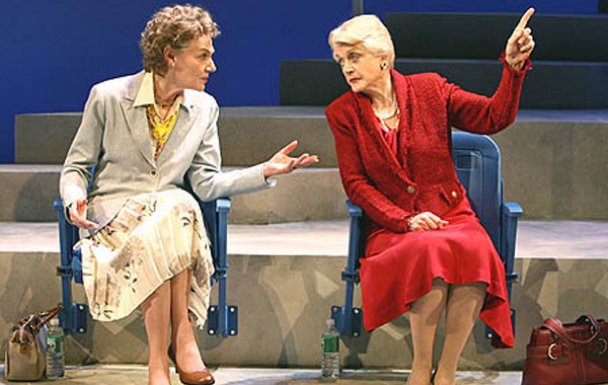 Marian Seldes and Angela Lansbury in "Deuce"