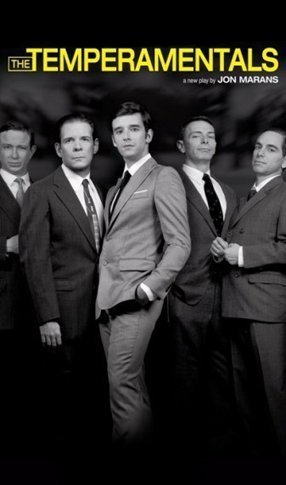 The Temperamentals
Preview Date: February 18, 2010 Opening Date: February 24, 2010
"Temperamental" was code for "homosexual" in the early 1950's, part of a created language of secret words that gay men used to communicate.
The Temperamentals tells the story of two men - the communist Harry Hay and the Viennese refugee and designer Rudi Gernreich - as they fall in love while building the first gay rights organization in the pre-Stonewall United States.
'
'The Temperamentals' succeeds... the cast is, to a man, excellent - Andy Webster, NY Times
» Title: The Temperamentals
» New World Stages
340 West 50th Street(Between 8th and 9th Avenues)
» Written by: Jon Marans
» Directed By: Jonathan Silverstein
» Scenic: Clint Ramos
» Costume: Clint Ramos
» Lighting: Josh Bradford
» Sound: Daniel Kluger
» Stage Manager: Samone B. Weissman
» Website
Cast
Original Cast: Thomas Jay Ryan, Michael Urie, Tom Beckett, Matthew Schneck, Sam Breslin Wright
Dates
Preview Date: February 18, 2010
Opening Date: February 24, 2010
Closing Date: May 23,2010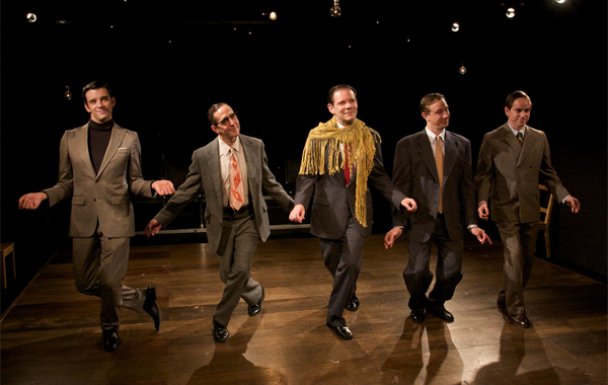 The Cast of "The Temperamentals"