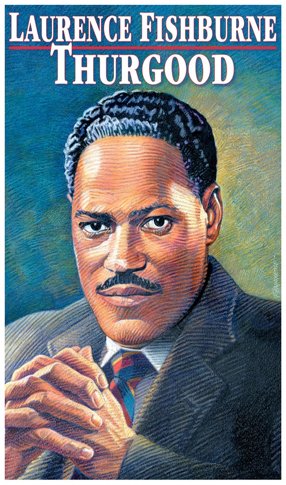 Thurgood
Awards: Drama Desk Award: Outstanding Solo Performance 2008
Preview Date: April 12, 2008 Opening Date: April 30, 2008
Thurgood Marshall rose from the backstreets of Baltimore to the Supreme Court of the United States, overcoming whatever obstacles society placed in his way.
Thurgood is his remarkable story, a triumph of courage - not just for the man, but for the nation he bravely challenged and proudly served. Written by eleven time Emmy Award winner and two time Peabody Award winner George Stevens, Jr., Thurgood is directed by Leonard Foglia, who also directed Broadway's Tony Award-winning play, Master Class. Thurgood is produced on Broadway by five time Tony Award winner Bill Haber.
'
Stirring and absorbing. Laurence Fishburne is effortlessly compelling. Thurgood may actually feel like a sweet escape to happier times, every bit as cheering (and a whole lot more edifying) than the giddiest of Broadway musicals. As I left, I found myself misty eyed." - NY Times
» Title: Thurgood
» Booth Theater
222 West 45th Street
(between Broadway and 8th Ave)
» Written by: George Stevens, Jr.
» Directed By: Leonard Foglia
» Scenic: Allen Moyer
» Costume: Jane Greenwood
» Lighting: Brian Nason
» Sound: Ryan Rumery
» Stage Manager: Marti McIntosh
Accolades
Drama Desk Award: Outstanding Solo Performance 2008
Cast
Original Cast: Laurence Fishburne
Dates
Preview Date: April 12, 2008
Opening Date: April 30, 2008
Closing Date: August 17, 2008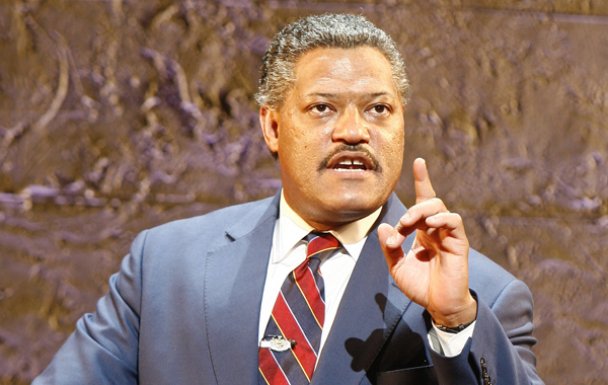 Laurence Fishburne in "Thurgood".