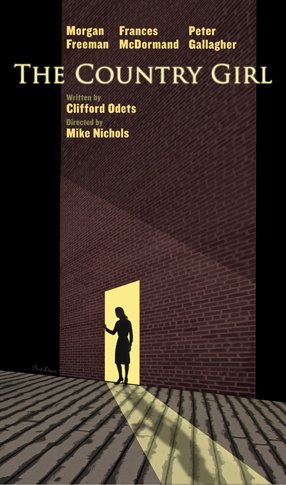 The Country Girl
Preview Date: April 3, 2008 Opening Date: April 27, 2008
Clifford Odets' rarely performed play, which premiered in 1950, is revived with a stellar cast, including Morgan Freeman, Frances McDormand and Peter Gallagher, directed by Mike Nichols. The first major New York production in more than thirty years, The Country Girl is a classic backstage story.
Being an actor's wife is not the glamorous role so many imagine. Life is either feast or famine with months of the year spent in bolstering up the morale of a man out of work. Then comes the event that all actors pray for—the really big part in an important new play. Of course he should take it. Only Georgie knew the struggle it would be to pull Frank together.
'
Morgan Freeman, Frances McDormand and Peter Gallagher are superb! Crisply directed by Mike Nichols, The Country Girl features some of the finest acting of the season! - NY Post
» Title: The Country Girl
» Bernard B. Jacobs Theatre
242 West 45th Street
(Between Broadway and 8th Avenue)
» Written by: Clifford Odets
» Directed By: Mike Nichols
» Scenic: Tim Hatley
» Costume: Albert Wolsky
» Lighting: Natasha Katz
» Sound: Acme Sound Partners
» Stage Manager: Barclay Stiff
Cast
Original Cast: Chip Zien, Lucas Caleb Rooney, Joe Roland, Anna Camp, Remy Auberjonois, Frances McDormand, Peter Gallagher, Morgan Freeman
Dates
Preview Date: April 3, 2008
Opening Date: April 27, 2008
Closing Date: July 20, 2008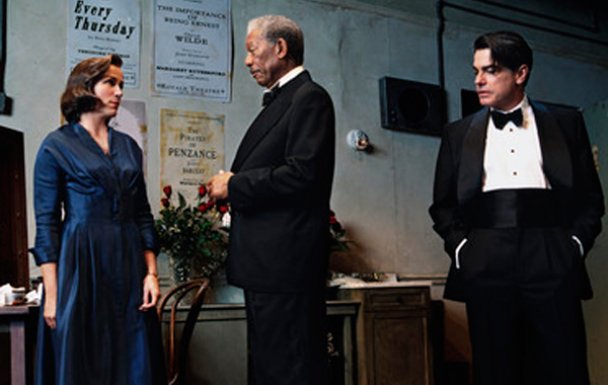 Frances McDormand, Morgan Freeman and Peter Gallagher in "The Country Girl"